The Actively Learn Student Library consists of thousands of highly curated articles. Look through our massive collection of articles to find texts that meet your interests.
STEP 1: Go to the Library

STEP 2: Once in the Library you can filter the texts by your teachers' additions, the grade level, topics, ratings, or length of text.
STEP 3: You can also search for the text by topic, author, or publisher.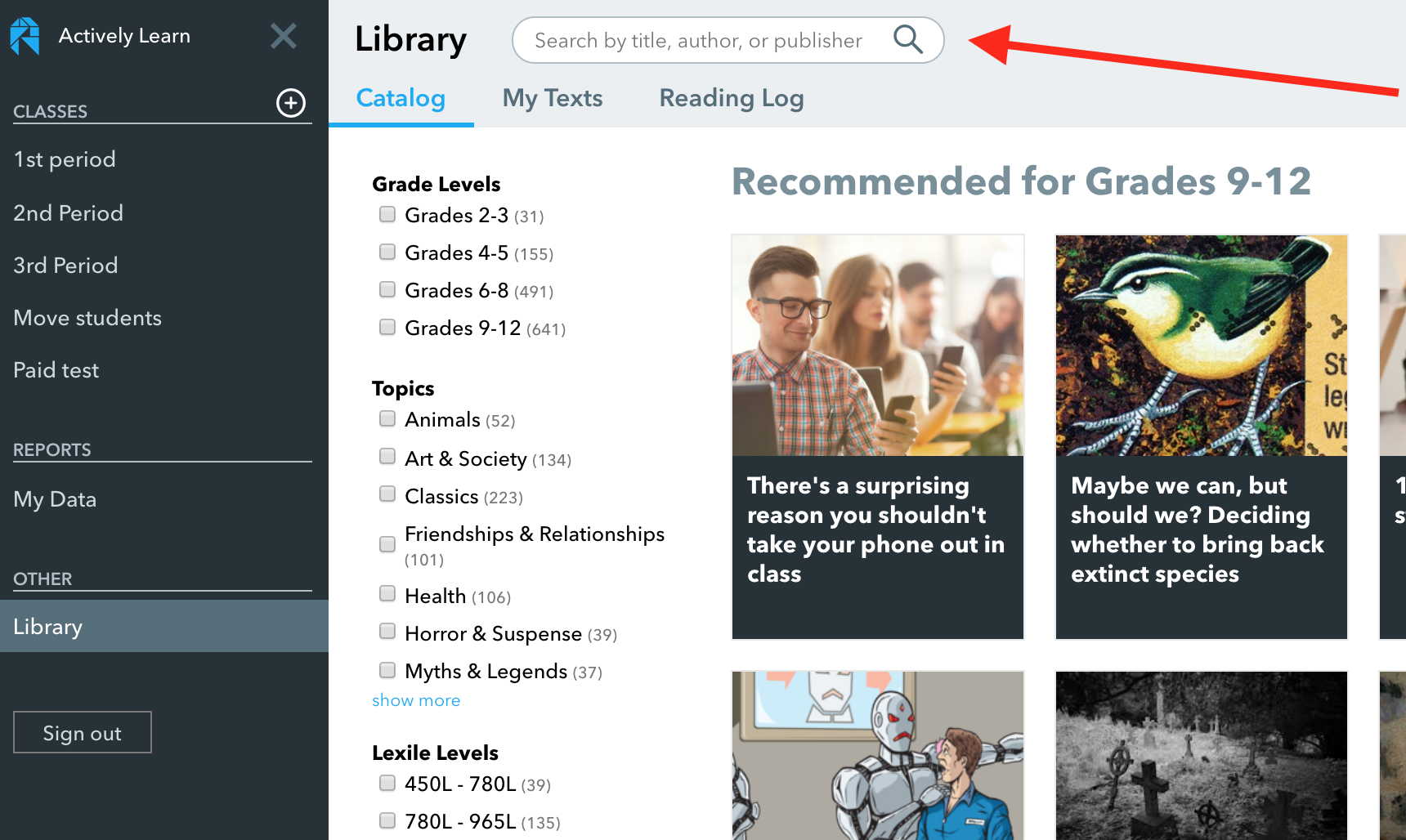 STEP 4: Choose the text you want to read
You will see a little preview about the text and what other students are saying about the text.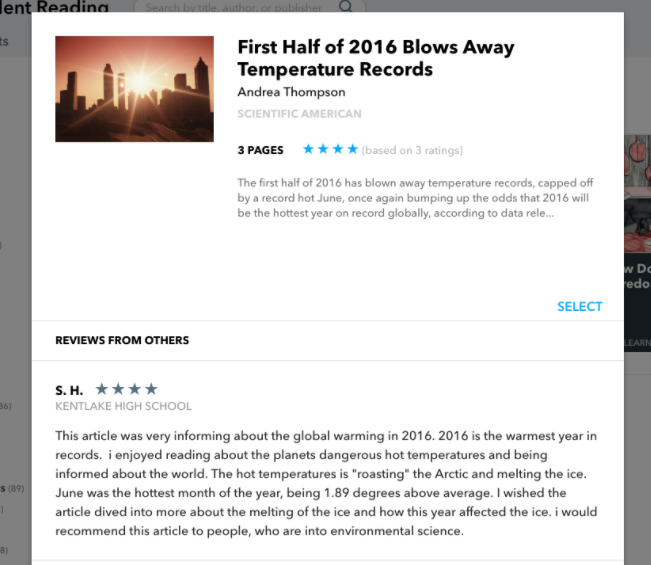 STEP 5: The texts will be added to "My Texts"
Either select "Stay in the Library"
Or read the text right away ("Read It Now!")

---
My texts
This section contains all the texts you have selected from the library.
Once you select the articles here, you will be redirected to go and read the texts.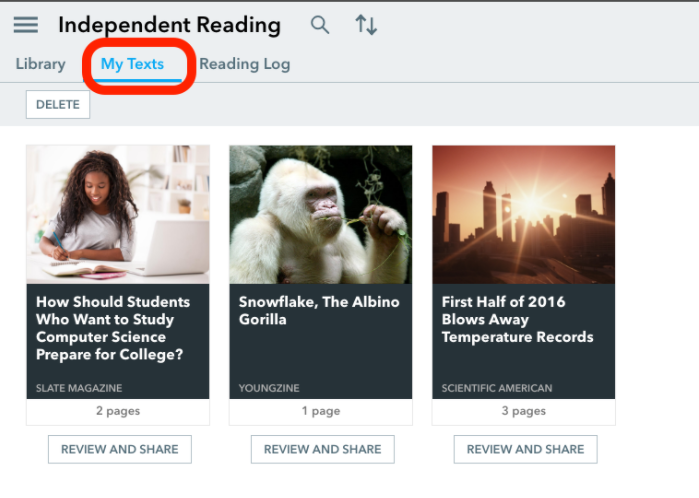 ---
Delete texts from "My Texts"
STEP 1: Select the delete icon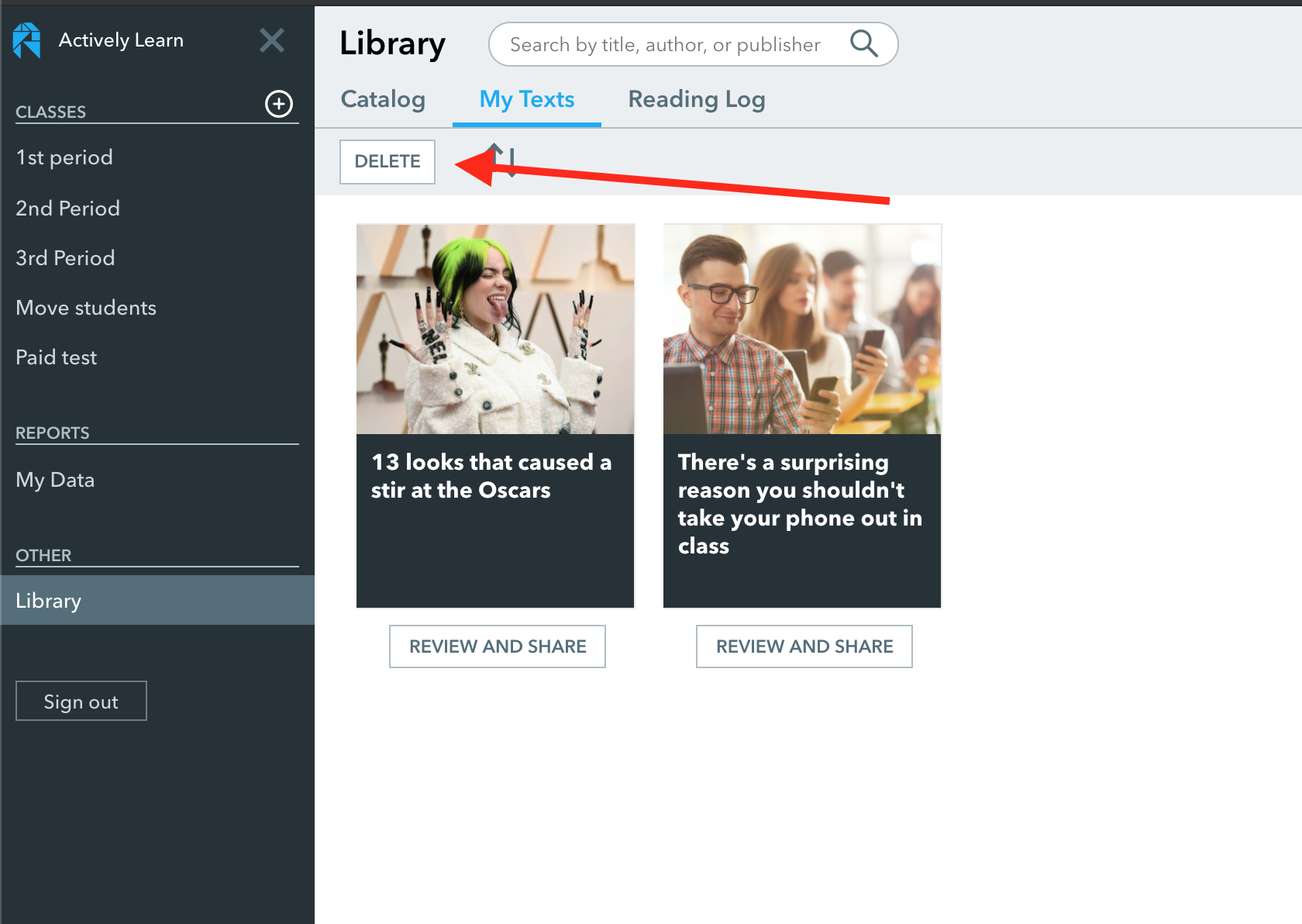 STEP 2: Select the text you want to remove; then press "Next"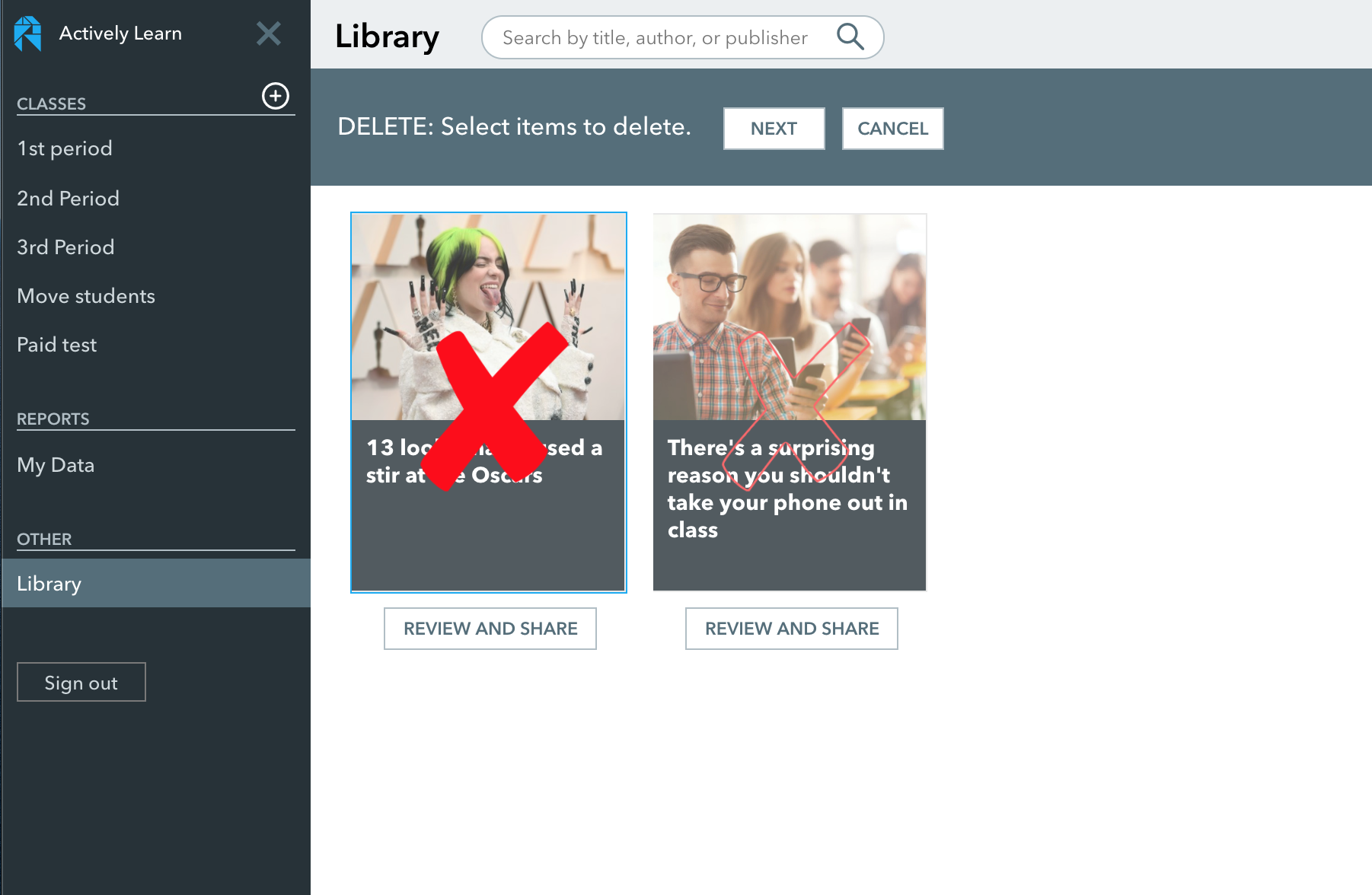 STEP 3: Select "Delete," and the text will be removed from your texts.